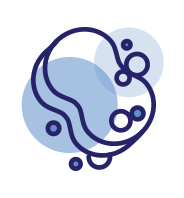 COMMERCIAL CLEANING
There is no job too big or too small for Absolute Cleaning Systems. Absolute not only specializes in cleaning your carpets and floors, but we also offer services to clean your entire business. We have cleaning technicians who will wipe down surfaces, sweep and mop floors, vacuum, clean break rooms and bathrooms, dust, empty trash, and anything else you may desire for your business.
We service businesses ranging from agriculture-related to retail-based to financial institutions to healthcare fields to production factories! We offer a variety of cleanings ranging from daily, several times per week, to weekly, or even monthly. We will do whatever it takes to keep your business looking its best for your customers.
We offer daily, weekly, or even monthly billing options and are very flexible to meet the needs of your business. We understand that while this is our business, your business comes first! We have the right people, tools, and services to keep your business looking its best.
Give us a call today! 641-932-4500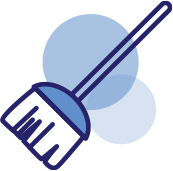 PORTER SERVICE
While Absolute Cleaning Systems offer a variety of deep cleaning services, there are also porter services available. Our porter services include general tidiness and maintenance to help keep your facility clean and presentable to customers, employees, and visitors. This service includes keeping lobbies and bathrooms clean. We will make sure your bathrooms are always stocked as well as trash removal. Break rooms, conference rooms, patios, windows and kitchens will also be cleaned, disinfected, and maintained with the Absolute Cleaning Systems porter services.
Give us a call today! 641-932-4500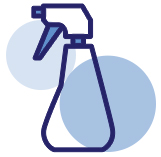 POST-CONSTRUCTION CLEANING
Here at Absolute Cleaning Systems, we know the struggle of post construction cleanup. Following the construction or renovation of a home or business there can be major dust and debris build up that could put you and your family or team at risk. On top of this, construction can end up causing paint spatters, dirty walls, and leftover material that cannot be easily vacuumed or scrubbed away.
Absolute Cleaning Systems offers the necessary tools and machines needed for the post construction cleanup. Oftentimes, post construction cleaning requires the use of specialized tools such as wet/dry vacuums, shop vacs, commercial floor polishers, and more.
One of the most important reasons to hire professionals for post construction cleanup is safety. There can be wandering nails, shards of glass, splinters, and excessive dust buildup that cause problems with breathing. Absolute Cleaning Systems can help to ensure these items are not overlooked.
Using our industrial grade equipment and years of experience we will make sure every spot is clean, including the often overlooked areas. This may include air ducts/vents, deep carpet cleaning, lighting, windows, walls, baseboards, power washing, tile grout removal, and tile sealing.
Give us a call today! 641-932-4500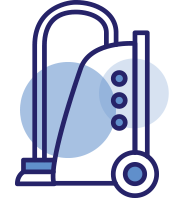 CARPET CLEANING
At Absolute Cleaning Systems, we use the Hot Water Extraction method via a truck mount system in our Absolute Cleaning van as our primary cleaning method. This method is highly recommended and commonly regarded as the #1 method for deep cleaning by those in the industry.
Carpet cleaning is a science and no one knows that better than Absolute Cleaning. From low-alkaline soaps and low-acidity rinses, our process leaves your floor coverings clean and at a neutral pH level when finished. This not only means fresh and clean fibers and fabric, but it also means that no residue is left behind to cause re-soiling like many of our competitors.
We spot treat and rinse and also offer Scotch-Guard Fabric Protector post-cleaning. This helps to prevent soil and stains in the future, prolonging the life of your carpet. Additionally, Absolute Cleaning has high-velocity air movers to assist with the drying process when necessary.
If you prefer a low moisture cleaning and/or your job doesn't allow much time for drying, we offer Encapsulation Cleaning as an option. We currently use this in settings, such as hospitals, where there never is a "good" time for damp carpets.
Give us a call today at 641-932-4500 to get a free quote and find the right combination of process, chemicals, and services for your job.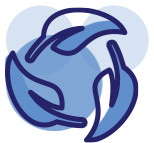 GREEN CLEANING
Absolute Cleaning Systems is proud to offer (upon request) Green Cleaning alongside other options. "Green Cleaning" is an option that Absolute offers which involves using products that are environmentally friendly. These products and procedures help to maximize health and environmental quality. This method involves replacing bad bacteria with beneficial microbes that will help to provide a fresh living environment and destroy the root cause of bad odor and stains.
Choosing Absolute Cleaning Systems for your green cleaning can ensure that there will be low VOC (volatile organic compounds). Along with this, green cleaning contains no phosphates, chlorine, artificial fragrances/colors. This method also uses organically grown ingredients and recyclable packaging. Green cleaning is known to be a safe, effective, and environmentally friendly method of cleaning your residence or business while preserving the planet.
Give us a call at 641-932-4500 or fill out the form to get a quote!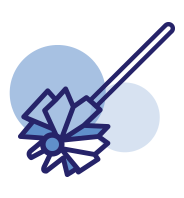 AIR DUCT & DRYER VENT CLEANING
Absolute Cleaning Systems offers Air Duct and Dryer Vent cleaning. We combine the equipment and technology from Rotobrush International to clean your air system and improve your indoor air quality. This system uses a mix of brushes and vacuums to clear and remove dirt, dust, and allergens from your ducts and vents. This same process also removes buildup from dryer vents reducing the risks of a fire in your home or business.
THIS SERVICE NOT ONLY CLEANS AND IMPROVES YOUR SYSTEM, BUT ALSO IMPROVES YOUR INDOOR AIR QUALITY BY:
Removing dust and dirt from the air, which is often unseen but builds up quickly on surfaces
Decreases or removes mold and mildew, which are harmful to breathe
Removes allergens from your home, drastically improving the air you breathe and your health
Give us a call today at 641-932-4500 and get on the list to get your air ducts and dryer vents cleaned. We can even show you a picture or video of your ductwork so you can see the difference it makes!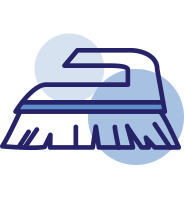 TILE & OTHER FLOOR CLEANING
In addition to carpets and area rugs, Absolute Cleaning has you covered when it comes to your floors. Whether it be that extremely frustrating tile and grout floor, a beautiful ceramic tile, or even a vinyl-covered floor, Absolute has the equipment, tools, and chemicals to take care of you.
We have a variety of tools and machines used for scrubbing, hot steam for extracting, and fans for drying. Your floor will be left fresh and clean when finished. We also have a variety of finishes to seal, protect, and shine your floor if desired.
Whether its tile and grout, ceramic tile squares, terrazzo tile, VCT, or even a hardwood floor, give us a call to get a quote and assessment today at 641-932-4500. Absolute has you covered!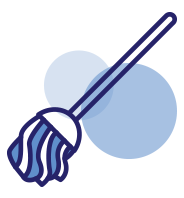 WATER EXTRACTION, FLOOD REMOVAL & DRYING
At Absolute Cleaning Systems, we offer Emergency Water Extraction and Drying services 24 hours a day, 7 days a week. We know you cannot afford to wait.
Whether the water originates from outside the house or from inside the home, getting rid of the water is the first and most important thing to do! At Absolute, we work with homeowners and insurance companies alike to extract the water as quickly as possible. Whether it's from a drain backup, a condenser or ice-maker line leak, a broken pipe, or even from water gathering outside the home, we use the high-powered truck mount system to extract the water and remove it from your home or business entirely.
We also have industrial-strength dehumidifiers and high-powered air movers to expedite the drying time. These tools are essential in getting the job dried thoroughly and in a timely manner. Additionally, we have disinfectants and odorcides to assist in controlling odor and mold.
*We also offer rental rates on our dehumidifiers and fans for those who choose to extract their own water or just have a high level of moisture in their basement or home.
Give us a call at 641-932-4500 or fill out the form to get a quote!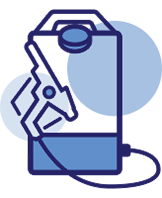 ELECTROSTATIC SPRAYING
Electrostatic Spraying is not a new technology. It has been around in the manufacturing field since 1940, where it was recognized to be the best way to quickly apply an even coat of liquid to almost any surface.  After the spray is applied, the sanitizing (CDC approved) agent works to disinfect the covered surfaces. We use electrostatic sprayers as a disinfectant distribution method. With the flu season affecting 30-45 million Americans every year, and now with the additional risk posed by the COVID-19 coronavirus, more and more companies and residences are relying on electrostatic technology to ensure their workplaces and homes are clean and sanitized, and their workforce and families are protected.